How to Buy a Gift for a Loved One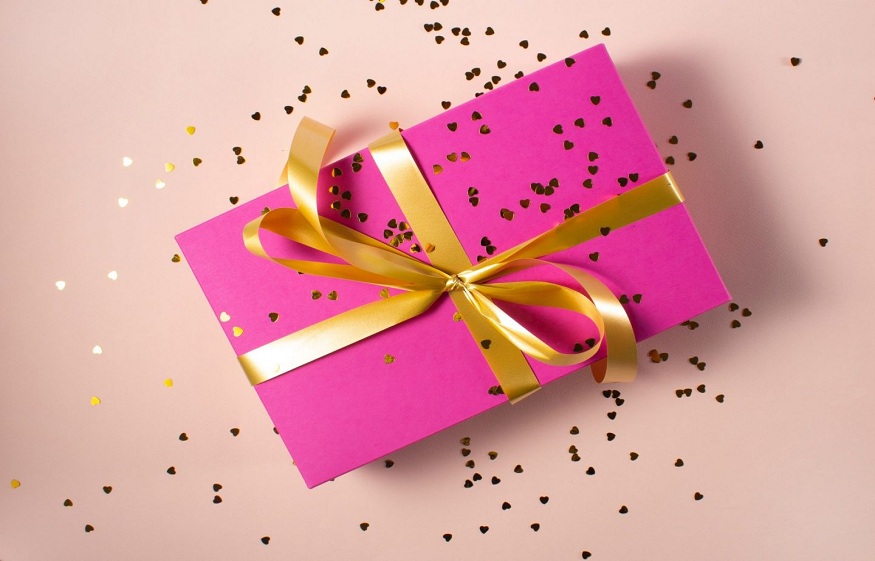 Everyone wants to choose the perfect gift for the person they love. They want it to be special and something the recipient will love and appreciate.
However, buying a desired gift for a loved one can be difficult and intriguing at the same because it will motivate you to go for something that portrays who they are. This is why it is best to know your recipient and their wish list.
Why Buy a Gift for a Loved One?
Giving a loved one gift is a custom and an old one at that. Gifts always have a meaning associated with them that increases their significance and make recipients happy.
Gifting a loved one is also a subtle and good way to show that you really care about that person. The more personal and exclusive a gift is, the more your recipient will feel good and special after receiving it.
However, some people gift someone and expect to get something in return. This is a way of earning a favor, but it is a selfless act on a person's part. So the good reasons for gifting someone include:
Show love
Appreciate them
Mark their achievements
Gift Ideas
When holiday seasons are fast approaching, most people procrastinate until the last minute and only end up getting a substandard gift for their loved ones.
Although there is a place and time to give a classic gift, Christmas isn't among them. The trick here is to start shopping as early as possible and make a list of things you can buy for a loved one. Good examples may include:
A luxury watch – Perhaps it is Father's Day, Christmas, or a birthday, and you wish to make a gesture for your loved one, a luxury watch can be a perfect gift to buy. A luxury timepiece isn't just a symbol of success. It also marks professionalism, making it a perfect gift for a loved one.
Photo collage – Pictures create and bring memories. So collect a sample of several photos from different times in your loved one's life and create a nice collage. Those pictures will represent a significant period in their lives, such as their birthdays, anniversaries, or the day the two of you met. Be creative by using a pattern to put the pictures, like writing words or placing a symbol of love.
A cosmetic bag – This is a simple gift idea. Gifting a loved one a cosmetic bag will help them ease down the problems of searching for their cosmetics, especially when they are rushing. They can keep cosmetics, like nail polish, soaps, hair products, facial products, and makeup.
Gift Buying Tips
Gifting a loved one isn't just giving a physical object. It can also be a way of communicating your gratitude, wishes, and love for them in a great way. When choosing a perfect gift for your loved ones, some questions may come to your mind, such as what can you buy to make them happy? What do they like? And what do they need?
All these questions can be difficult to answer, especially when you don't know where and how to start. This is why it is advisable to consider the following tips to help you buy a perfect gift for your loved one:
1.    Know the Occasion
The kind of gift you give a loved one heavily depends on the kind of occasion. Some gifts solely depend on the age or gender of recipients.
For instance, a 4-year-old boy will not love the same gifts as a 12-year-old boy. Plus, gifts taken to wedding ceremonies are not the same as those gifted at a graduation ceremony.
The same thing applies when giving personal gifts randomly to a loved one. That is because gifts given to a sister and mother are the same as those given to a brother and father.
2.    Opt for Personalized Gifts
Personalizing a gift is the best way to show a loved one that you put some care into choosing the present you just gave them. Every type of thing is available to you, from personalized glassware to personalized jewelry.
You can also customize their mugs to sup coffee or tea from in every morning. Other things you can personalize may include:
Photo print
Bed sheets
Throw pillows
3.    Look at the Wish List
Most people keep wish lists of things they have always wanted to buy. If you don't have access to the wish list of your loved one, look at the profiles on different shopping sites so as to know what you may find.
Even if an online or physical list doesn't exist, you may still have an idea of the things they have ever considered or looked at.
Plus, keep your eye and ears open. It is very common for family members and friends to mention the things they have always wanted unexpectedly. If a loved one always mentions something that they want to buy, note them down. This way, you will have a list of everything they want and buy them on holiday or during their birthdays.
4.    Consider Buying Something Reflecting their Hobbies
A good gift demonstrates that you really care about the person you love. You may concentrate more on their preferred interests and activities so you may get gifts which are specifically suited just for them.
To get answers, ask yourself what they enjoy doing and whether they will be interested in wearing clothing from one of their favorite sports team. You may as well consider how the recipient spends leisure time. If they love painting, buy them a painting set. And if they are into gardening, consider buying them new plants.
Your gifts may as well stimulate their new experiences. If they have ever shown a desire to try out something new, you may motivate them to pursue that passion by gifting them something associated with it.
Final Touches
Giving gifts is a satisfying and heart-warming way of showing your loved one that you care a lot about them. So ensure you take your time to think of something they will appreciate and treasure.