Boost Your Confidence with These Eid Dresses Guide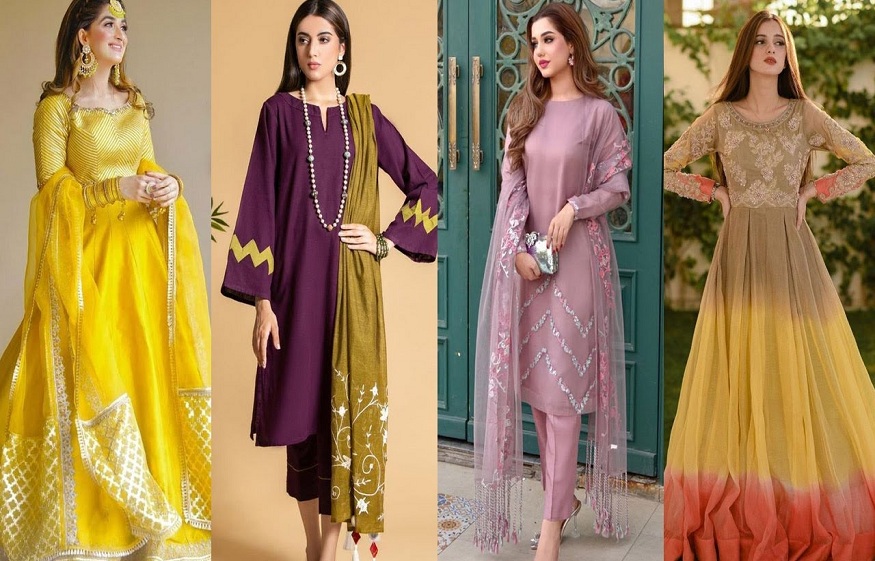 Self-confidence means appearing in a better personality while fulfilling one's own shortcomings. It often gives information about personal interests. You do any work without anyone's advice, like- you surprise everyone by wearing your clothes then it will be said that, your confidence is better. For this positive thinking should come in your mind. This means that you appear in your traditional Indian dress or don't hesitate to wear stylish outfits with latest designs on a grand occasion like Eid.
It depends more on the way you dress than on the way you speak. You don't even need to wear the latest stylish clothes to boost your confidence. You can carry some old fashions that contribute significantly to keeping your social dignity and tradition alive on Eid.
 If we talk about being successful, then it is not just by collecting wealth or by gathering crowds of people, but the real secret of success is hidden in our clothes, all you need is to boost your confidence. Dresses that you will wear on Eid day.
On occasions like Eid, you need to pay attention to the following things to reinforce your confidence level. Like
1. Pay attention to your body shape-
First of all, you should pay special attention to your body shape and you should know about it very well because dress is a great way to enhance your body, especially for beautiful festivals like Eid.
 If a woman is a little fat and her height is also a little short, then she can now keep dresses like Abaya on top of her priority. It will make you look slimmer and also make you look taller. By wearing this dress on occasions, like Eid, you can raise your confidence and boost your social dignity.
2. Pay attention to your body color-
Choose clothes that match your skin tone to boost your confidence. If a woman is of normal height and her skin color is fair, then her wear should be Kaftan for whose color is queen printed and shades gray. In this way, you can celebrate Eid with a lovely look while boosting your confidence level.
3. Give preference to dresses with trendy designs-
Fashionable dress matters a lot to women for important festivals like Eid. Because this is the only chance in which she can boost her confidence in better ways. For this she can choose her favorite dress, like- kaftan, abaya, kurti, lehenga, salwar kameez, Anarkali suit, Sharara and Gharara, etc.
Lehenga-
If you are very conscious about your dress, then you should wear a lehenga. In this you will look like a beautiful woman. It is not dependent on any body shape and color. You can use this type of attractive dress on similar occasions like Eid.
Salwar Kameez-
If you are a youth and you always wish to look beautiful like a woman, then you can boost your confidence with trendy style by wearing this.
Anarkali Dress-
You do not need to do any special kind of makeup to wear it because it is a treasure of beauty in itself. You can also make your look stylish by wearing it without a dupatta.
Sharara Dress-
Any woman wearing this increases the beauty of Eid. You can make yourself smart in this world of fashion by wearing it with a Ghaghara and carrying a dupatta on your shoulders.
4. Prefer clothes with attractive pattern prints-
Women should keep attractive patterned clothes at the top of their priority keeping in mind their interest as well as their body height, color etc.
 If you have a good length then you should wear a dress with a large lining print and if you have a small height then you should avoid this type of printed design. For a great festival like Eid, you should choose designer clothes with flower leaves, so that your confidence level can be boosted and you look beautiful.