Men's shoes to wear with jeans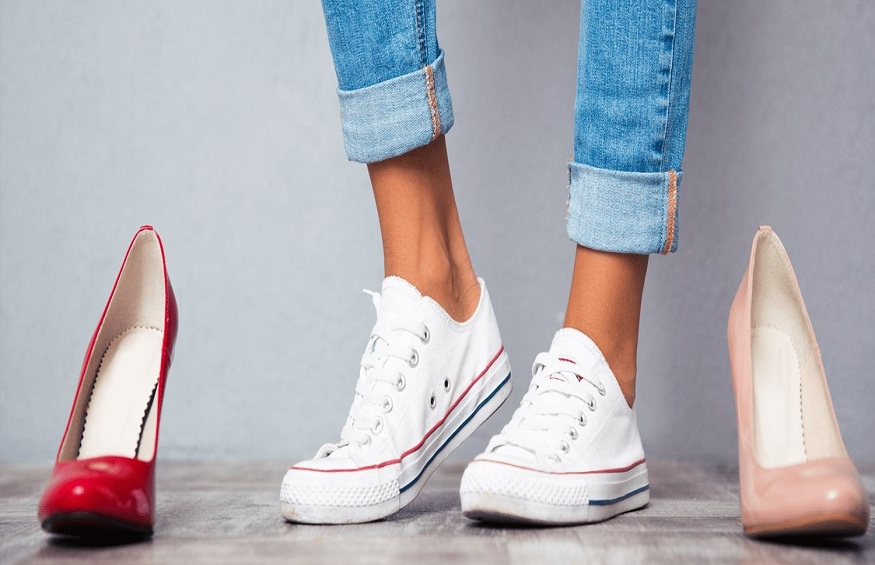 Jeans are one of the most worn garments in the world, regardless of gender or age. At the same time, jeans are one of the most versatile pieces a man can wear. Appropriate for a variety of occasions, from a business dress code to a casual one, jeans always seem like a good option to wear.
As they adapt to many styles, they can also be combined and worn with many other pieces. One example would be using shoes with jeans to fall into one of the formality categories. Depending on the shoes you choose, you can achieve all kinds of looks, from casual to casual chic.
Let's look at styles that can include your favorite pair of jeans and how to combine them with appropriate shoes to elevate the look to perfection.
Boots are a great choice to wear with jeans in the colder months. There are many styles to choose from, depending on what style you want to achieve. Following the smart casual dress code, you might want to opt for a nice pair of Chelsea boots in the more traditional black or brown
Other options include chukka boots for casual days or dressy boots to add a strong statement to any pair of jeans. Our tip: try dress boots in burgundy or other contrasting colors, roll up your jeans a bit and let your shoes do the talking about your fashion sense for you.
Create your dress boots
Dress shoes are an ideal choice to offset the rough look of jeans. For semi-formal events, opt for derby shoes ; to add a touch of elegance to your outfit. For formal events (which still allow jeans), opt for your oxfords and add a blazer to stay up to date with style. To appear in your best game, opt for black or brown double-monks that will be a centerpiece of your elaborate outfit.
Moccasins with jeans
Smart-casual summer events call for a great combination of loafers and jeans . This casual yet luxurious style has become very popular in recent years and it will never disappoint you. Choose from classic penny loafers , tassel or horsebit loafers and add elegance to any summer outfit.
If you choose a simple plain t-shirt, you can also play with your loafers and make them bold – how about combining two different materials or adding special details? Try designing them now .
Sneakers with jeans
Over the past few years, fashion has changed so much that running sneakers have found their way into our daily outfits. Of course, you might want to follow this athleisure style, so you don't have a basic look, we advise you to day a little more with your wetsuit. How about a nice pair of white leather sneakers to go with your jeans? Such a timeless piece to wear and at the same time such a clean canvas for you to wear any daring top. Either way, you can also wear it with a white shirt and look great at a variety of semi-formal or business casual events.